HYD-001 Digital TV Antenna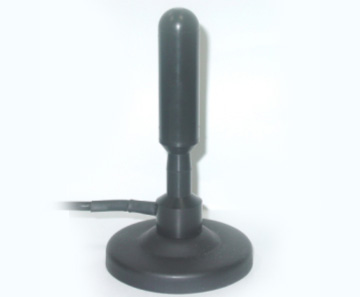 Description & Application
This antenna assembly is designed for use in portable.Digital
Communications equipment over a temperature range.
Of -20℃ to +85℃ in an indoor / outdoor environment.
Electrical Characteristics
Frequency Range : 470~600 MHz
V.S.W.R : ≦2.0
Connector : F TYPE Male+3C2Vx5M
Impedance : 75Ω
Environmental Characteristics
Operating temperature range -20℃ to +85℃
Humidity range : 10 % RH to 80 % RH
Qualification Testing
Qualification testing, all product shall be able to withstand the following testing.
Physical dimensions identified within this specification.
Inspection Standard
Dimension to use the special inspection level of S-4 , AQL 1.0 .
Appearance to use MIL-STD-105DII AQL1.0 .
Mechanical Capability : Per lot Sampling, n=5 , Ac 0 , Re 1 .
Environmental test : Per lot Sampling, n=3 , Ac 0, Re 1 .
Packing Style
If customer has no specific request by the customer, all according to our standard Packing specification.
OTHERS
Any changes in this specification should be agreed by both parties.
Electrical Specification
Frequency range : 470~600 MHz
VSWR : ≦2.0
Connector : F TYPE Male+3C2Vx5M
Impedance : 75Ω
Environmental & Mechanical Characters
Temperature : -20℃ to +80℃
Dimensions : 78.0 x 135.0 mm