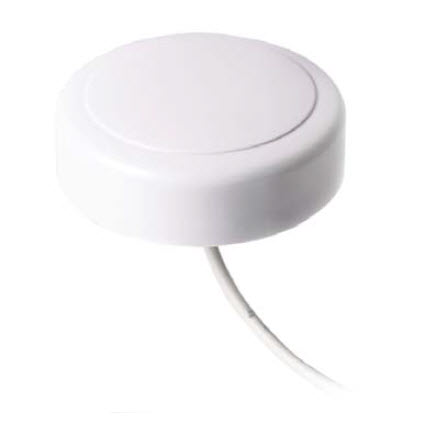 WI-RD-D-008 V1.1
Compact & Sensitive Marine GPS Receiver with u-blox powerful GPS chipset solution
Overview
UGM-8080U is an outstanding high sensitivity Marine GPS receiver. With excellent performance, it is easily to conquer the most difficult tasks. In addition, it also provides various functions to meet customers' needs. UGM-8080U employs u-blox powerful GPS receiver chipset solution. It provides marvelous navigation performance under dynamic conditions in areas with limited sky view like urban canyons. It also has high sensitivity for weak signal operation without compromising accuracy. Undoubtedly, UGM-8080U is the best choice for you.
Features
Excellent noise immunity
Very Fast TTFF
32Kbit Flash Memory
Sensitivity: -160dBm(Tracking)
Standard and NMEA-0183 output
User selectable baud rate
WASS , EGNOS , MSAS , GAGAN capable
Easy installation / operation
Applications
Marine Navigation or touring devices.
Fleet Management/Mileage Management.
Tracking devices/system/ AVL and Location-Based service system.
Data logging for marine Navigation.
Mapping devices for PC & Pocket PC.
Specification
Physical construction
Dimension
80mm(Dia.) x 25mm (H)
Power cable
UL 2464 / 3M
Weight
100 gram(without cable)
Enclosure
High impact, corrosion-proof polycarbonate resin
Construction
Full EMI shielding
Environmental conditions
Temperature  
Operating: -30 ~ +80 ℃
Storage: -40 ~ +85 ℃
Humidity
0% to 95% RH, non condensing
Water Resistance
100% waterproof
Communication
Protocol
NMEA, UBX binary
Interface
RS232 (Standard)
Interface capability
Standard Output Sentences
GGA,GLL,GSA,GSV,RMC,VTG. Optional: ZDA
Performance
Sensitivity
-160dBm (Tracking)
SBAS
WAAS, EGNOS, MSAS, GAGAN
Receiver architecture
50 parallel channels
Start-up time  
1 sec. typical (hot start)
50 sec. typical (warm start)
50 sec. typical (cold start)
Position accuracy*
Without aid: 2.5 m SBAS: 2.0 m
Velocity
500 m/s
Altitude
50000m (maximum)
Update Rate
1 Hz(standard), Optional: Up to 5Hz
Power Supply
8V ~ 35V DC
Power Consumption
Acquisition: 75mA, Tracking: 47mA
Baud Rate  
4800 bps (default)
Optional:9600/19200/38400/115200 bps are adjustable
Cable
Connector
Open Cable